We protect your priorities
Our office and Operations Center are located in Pezinok. We provide services throughout Slovakia thanks to our workplaces, business partners, and trained staff.
We have been operating on the Slovak market since 2014.
A substantial part of our organization is concentrated in western Slovakia. However, in cooperation with partners, we provide services throughout Slovakia.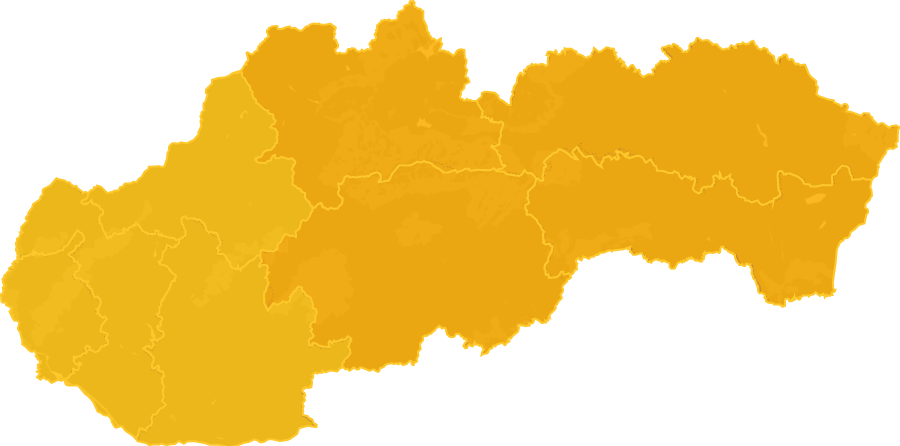 Thanks to you, we are moving forward
We have been cooperating with Defense Pro since 2017. They have helped us arrange several events, including performances by leading Slovak artists. We also have entered into a dog trapping contract. Their work is very professional with a very human approach.
Mayor Štefan Gašparovič
Defense Pro performs various activities in the village of Hrubá Borša that help maintain order and security in public areas. An essential part of their work is patrolling, supervision in organizing cultural events, and, last but not least, catching stray dogs. Despite the wide scope of services, they perform their work very responsibly and honestly.
Mayor Ján Klačko
I'm extremely satisfied with the work of Defense Pro in the village of Tureň. Their work is at a high professional level. We also cooperate with the company in catching stray dogs, which has been a big issue everywhere lately.
They also deal with public nuisance very quickly. Thanks to their patrol in the village of Tureň, the number of thefts is decreasing.
We also cooperate with Defense Pro in securing cultural events.
Mayor Štefan Čermák
The village of Limbach began cooperating with the Defense Pro in 2017. Their professional approach and services convinced us, and our village uses services as assistance in securing general events, catching stray dogs, and the usual securing of physical order. I appreciate that they are ready to provide their services even in unexpected situations.
Mayor Adriana Čechovičová
Defense Pro with their professional approach has been helping us to protect the business premises, property, and facilities of our winery since 2018. We are very satisfied with the cooperation with them all the time and feel safe under their wings.
Executive Director Marcela Hrozeková
We have been connected to the Centralized Security Monitoring Desk (CSMD) of Defense Pro since 2017. In addition to continuous monitoring of the protected building, they provide an immediate emergency response unit, personal protection, and physical guarding of our building. The employees of this company are nice and always helpful professionals. During our cooperation, they also helped us solve critical moments that occurred in our building, such as night harassment of employees by strangers, problematic behavior of employees under the influence of an addictive substance. Immediate deployment to the service helped us in the suspicion of the theft when they guarded the suspects until the arrival of the police.
Thank you for your cooperation. We appreciate the individual approach you have created for our social services facility.
Director Eva Nováková
I need to sincerely thank you once again for your professional and at the same time very human approach to providing the personal transport of our child to the hospital. Thank you and I wish you all the best. 🙂
Statutory Anna Hannikerová
You have been protecting our club since 2018 and we are extremely satisfied with your services. We especially appreciate the goodwill and the work clothes of your staff and their human approach to visitors. In our building, we have an alarm connected to the Centralized Security Monitoring Desk (CSMD), and thanks to that our building is under protection even at a time when no one is at work. We highly recommend your services.
Executive Director Štefan Slovák